NYSEG STADIUM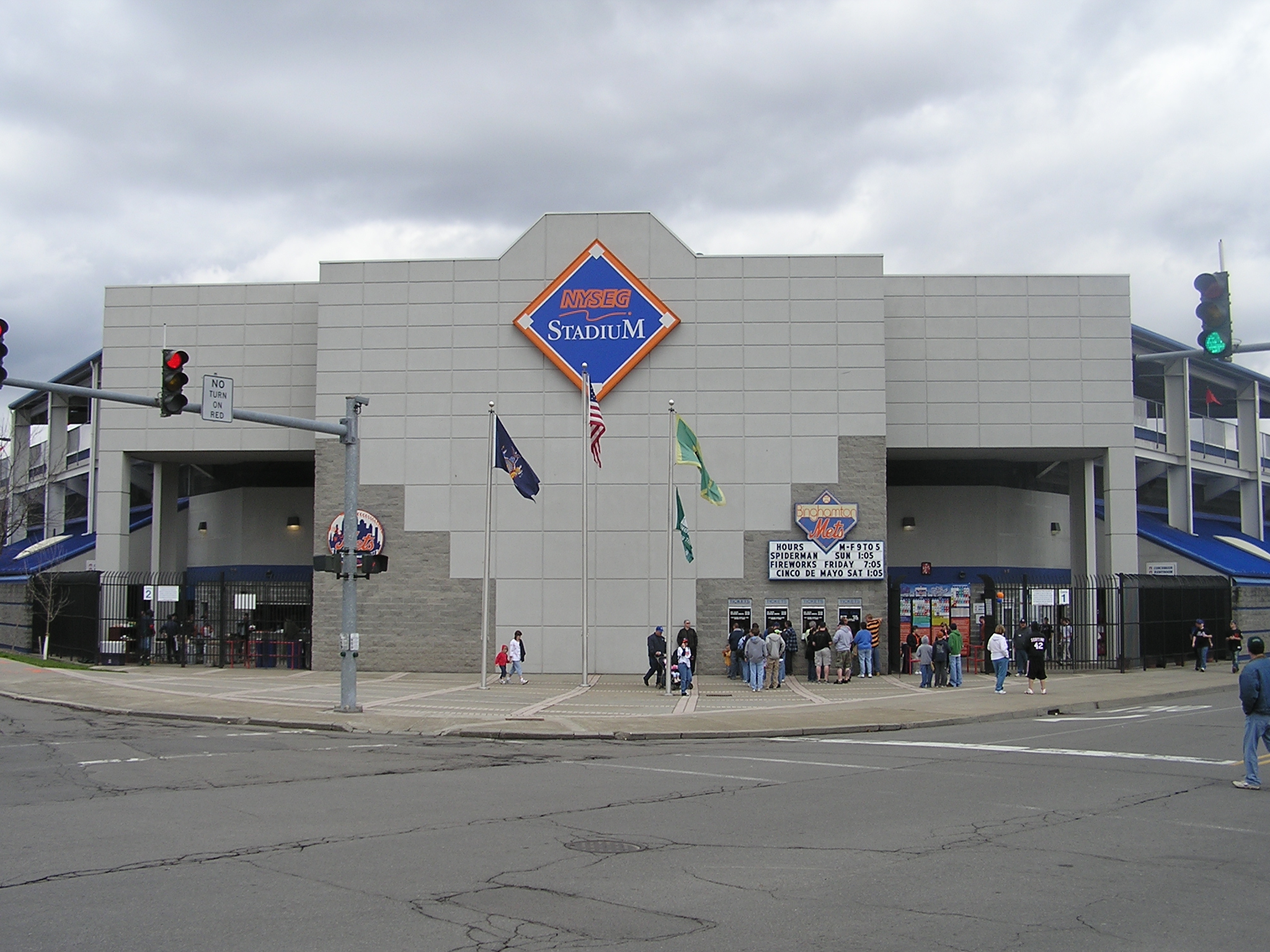 TEAM ::: BINGHAMTON METS
LOCATION ::: BINGHAMTON, NEW YORK
MY FIRST GAME ::: MAY 27,1995
OPPONENT ::: HARDWARE CITY ROCK CATS
LEVEL ::: EASTERN LEAGUE 'AA'
FORMERLY ::: BINGHAMTON MUNICIPAL STADIUM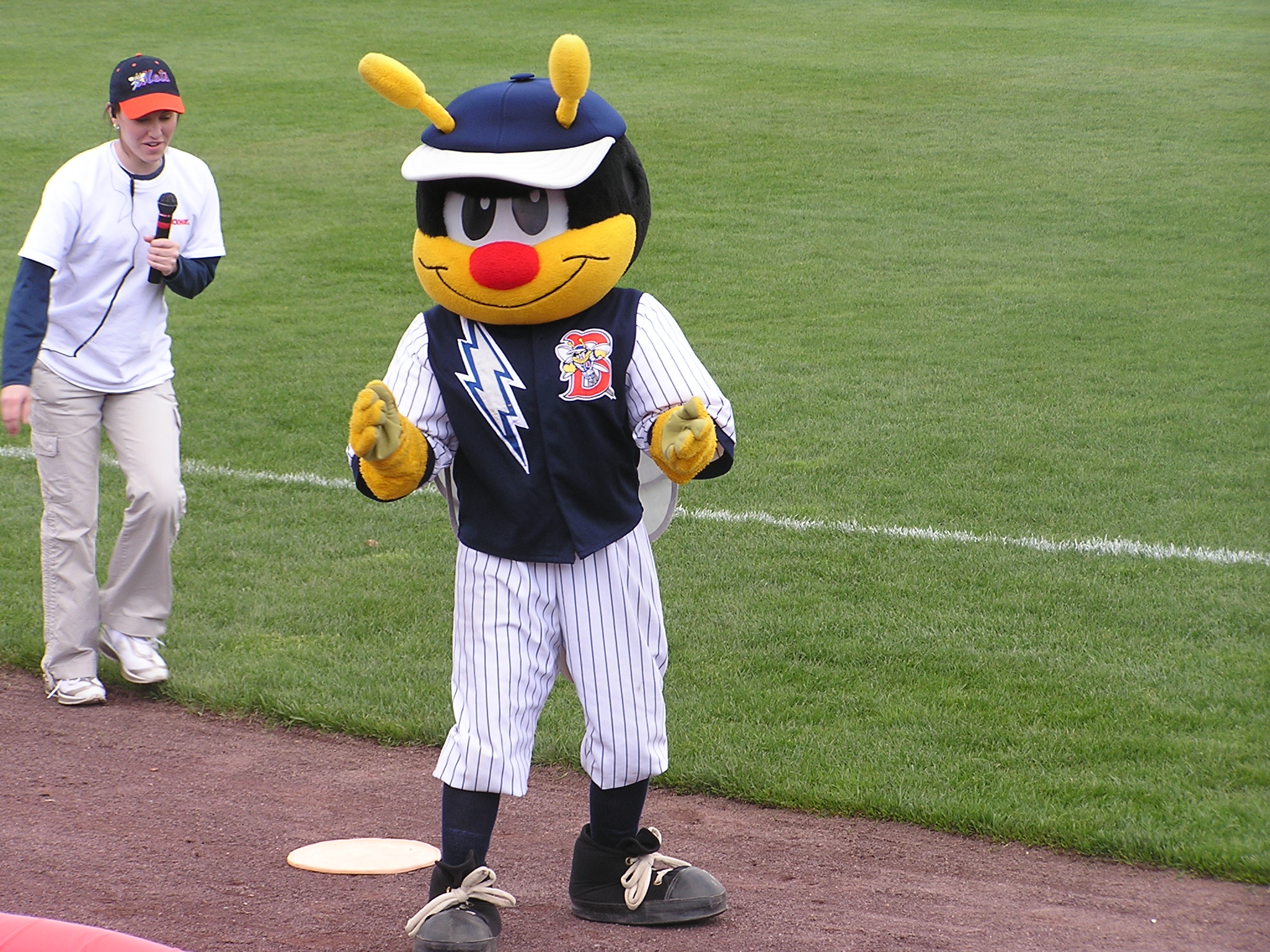 RATINGS
BALL FIELD ::: A
SCOREBOARD ::: A-
FACILITIES ::: A-
FOOD ::: A
MASCOT ::: B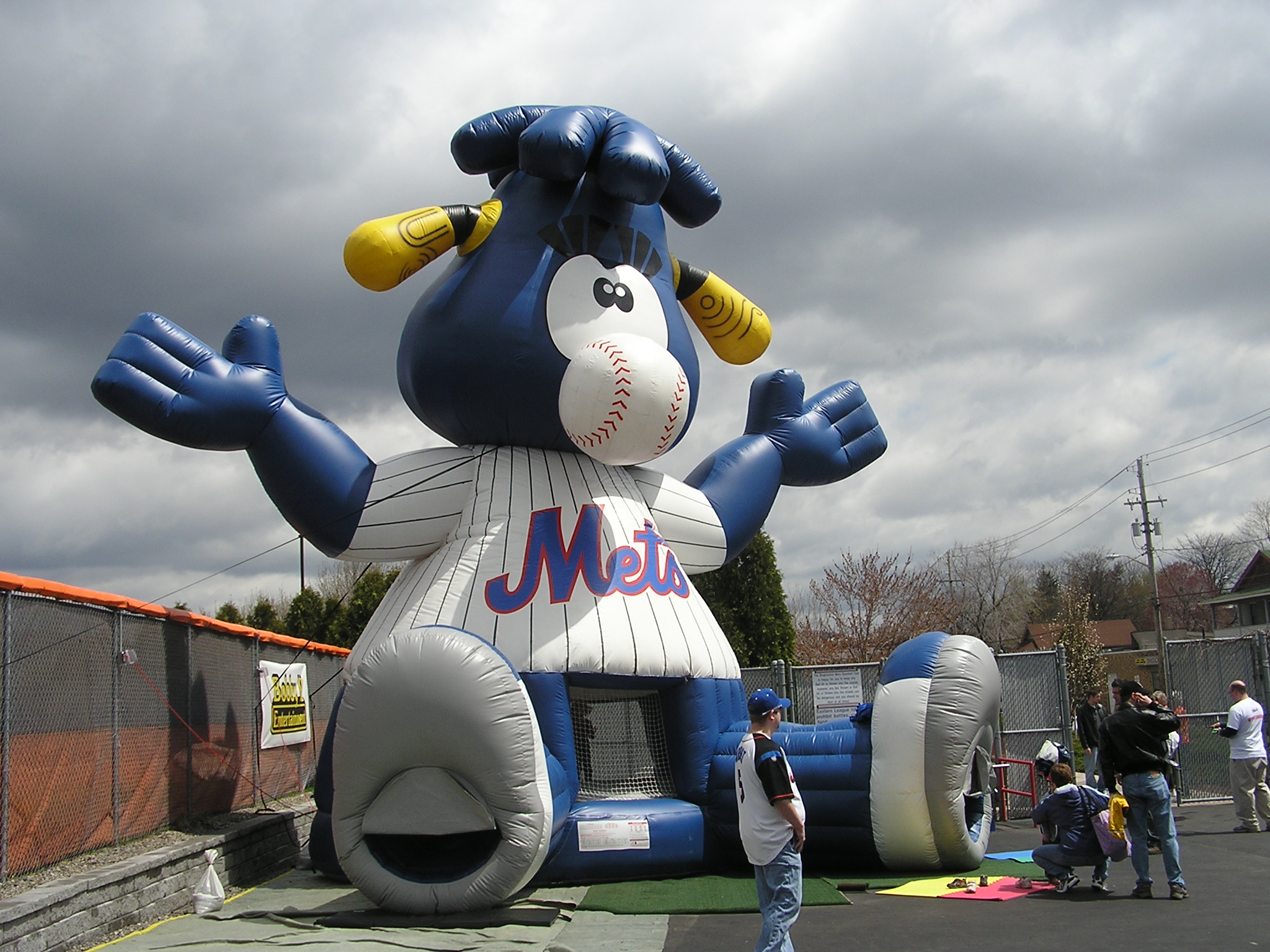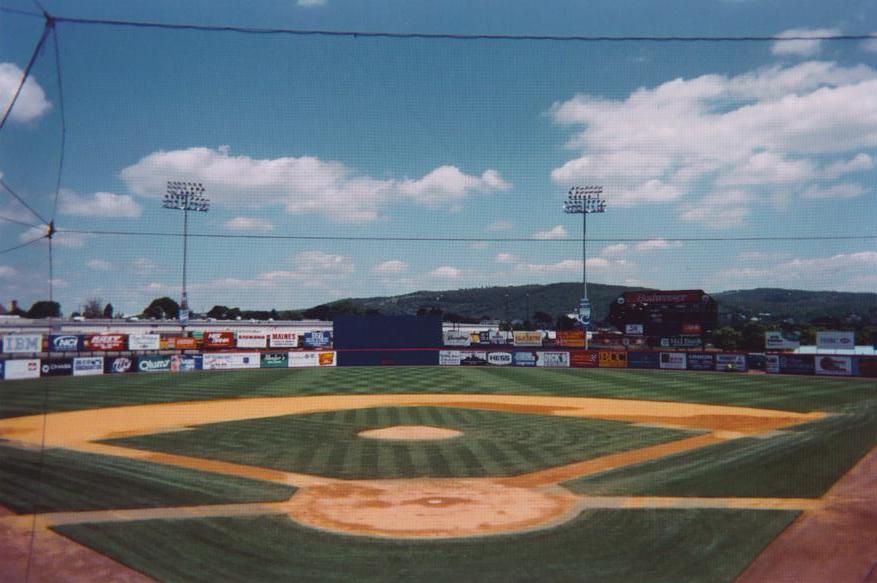 MY TAKE ON THE PARK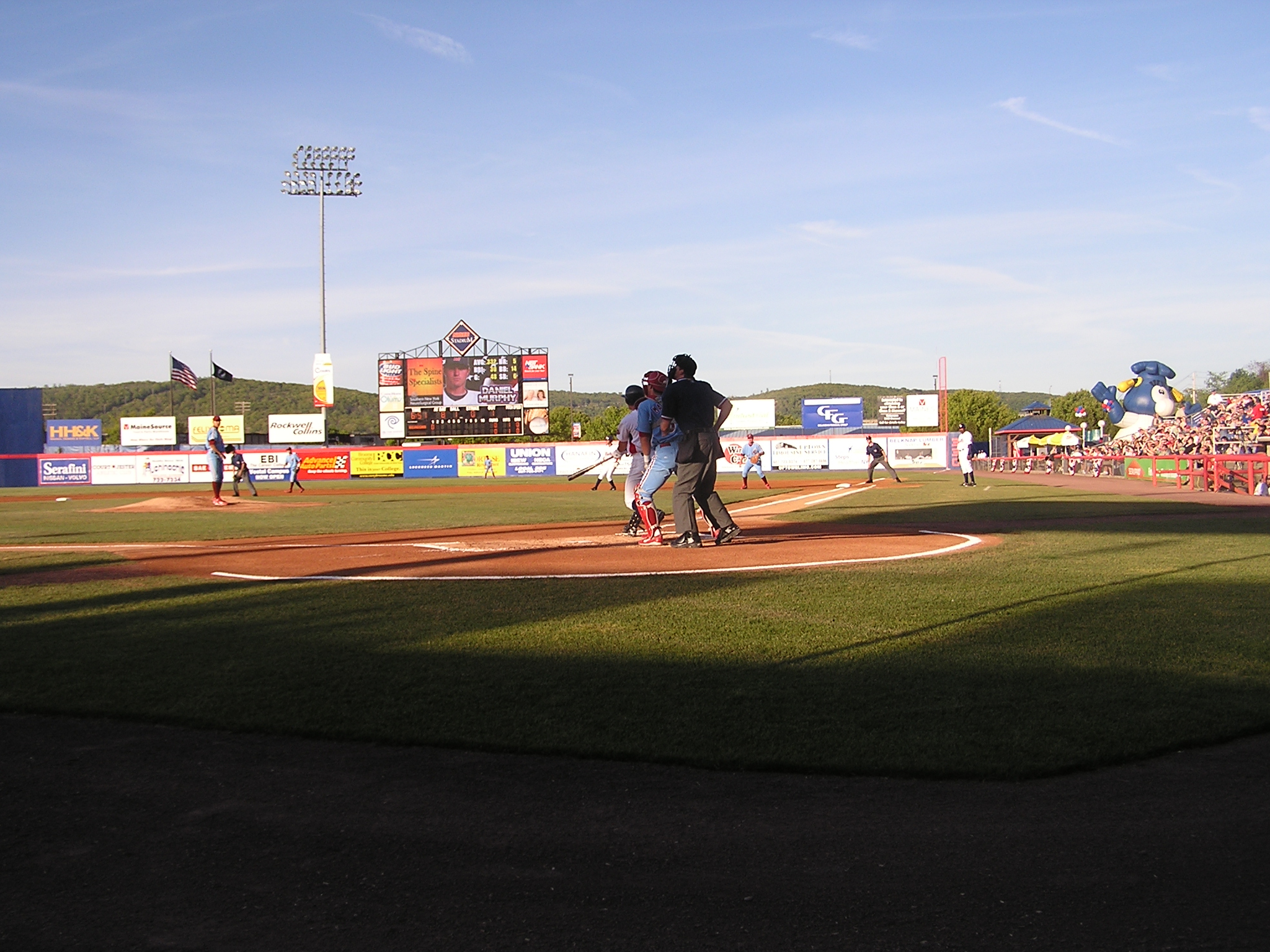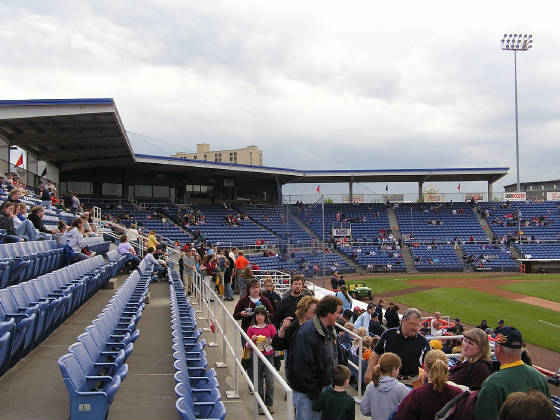 AS FAR AS THE NEWER STYLED STADIUMS GO, BINGHAMTON IS EASILY ONE OF MY FAVORITES IN THE MINOR LEAGUES. THE GREAT THING ABOUT BINGHAMTON AND HONESTLY THE THING I CANNOT UNDERSTAND IS THAT THIS PLACE IS NEVER CROWDED WHEN I GO, MEANING I CAN ALWAYS GET A PRETYTY DECENT SEAT WITHOUT A TRIP BEING PLANNED.

WHEN YOU ARRIVE AT THE STADIUM THERE IS AMPLE PARKING, CURRENTLY AT $3 BEYOND THE OUTFIELD WALL.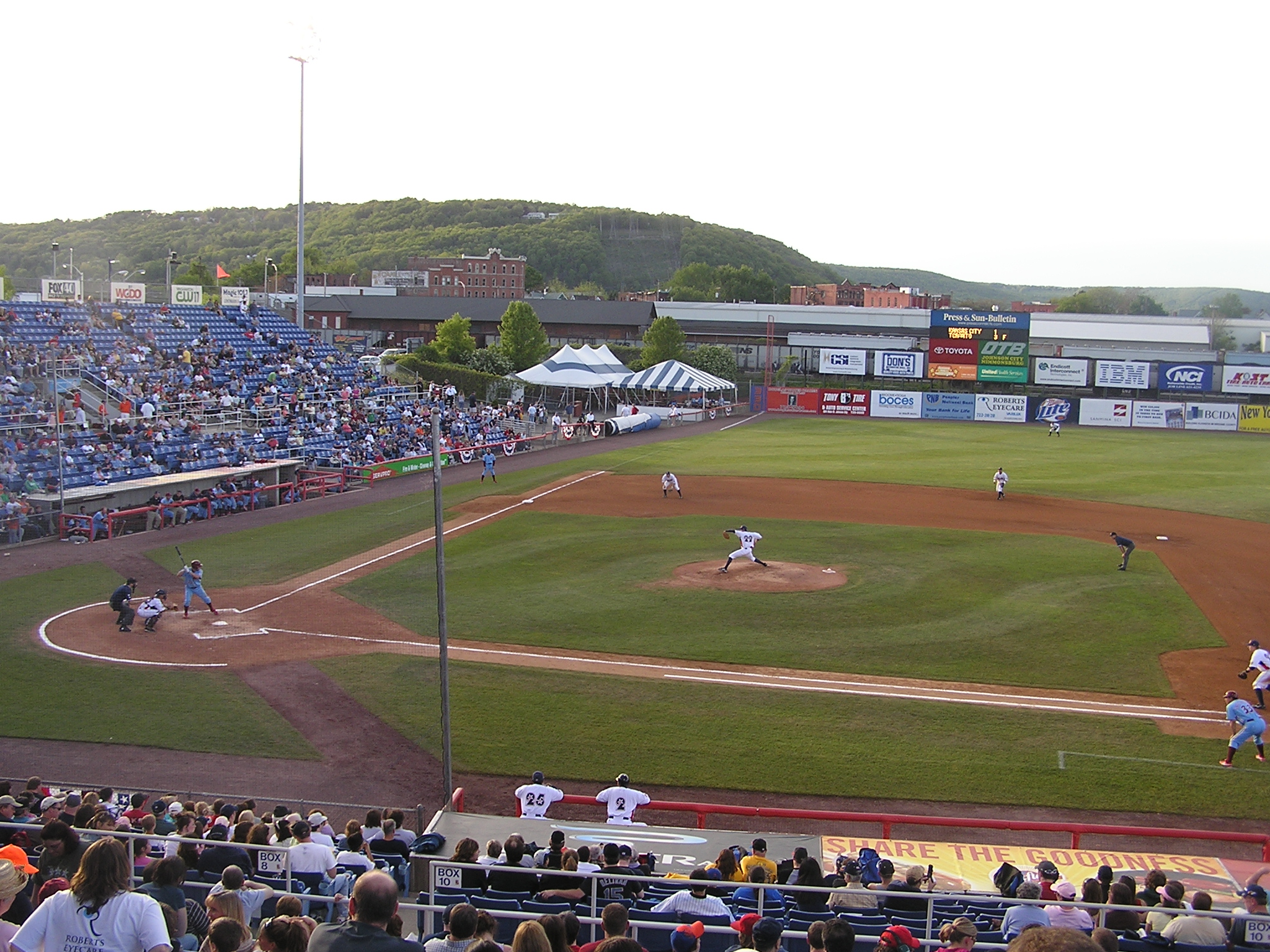 AS YOU WALK TOWARDS THE TICKET WINDOW, THE AROMAS OF THE STADIUM SNEAK OVER THE WALL AND REALLY GET ONE EXCITED TO TASTE THE TREATS AVAILABLE INSIDE. THROUGH THE CORRIDORS, THOUGH DARK, THEY ARE LOADED WITH TASTY GOODIES AND SOUVENIRS. THE BEER IS COLD AND THE HOT DOGS COME RIGHT OFF THE GRILL. THEY EVEN HAVE SPICY BROWN MUSTARD TO PUT ON THE DOGS.

THE SEATING AREA IS FILLED WITH COMFORTBLE BLUE PLASTIC SEATS THAT YOU CAN SPREAD OUT IN. THE VIEW FROM THE STADIUM LOOKS OUT TO A MOUNTAIN RANGE AND BEYOND THE LEFT FIELD WALL, LIES A TRAIN YARD. THE SETTING IS PERFECT FOR BASEBALL.

A BALL GAME IN BINGHAMTON IS AN ENJOYABLE BASEBALL EXPERIENCE WHICH I HAVE ENCOUNTERED EVERY TIME I'VE VISITED.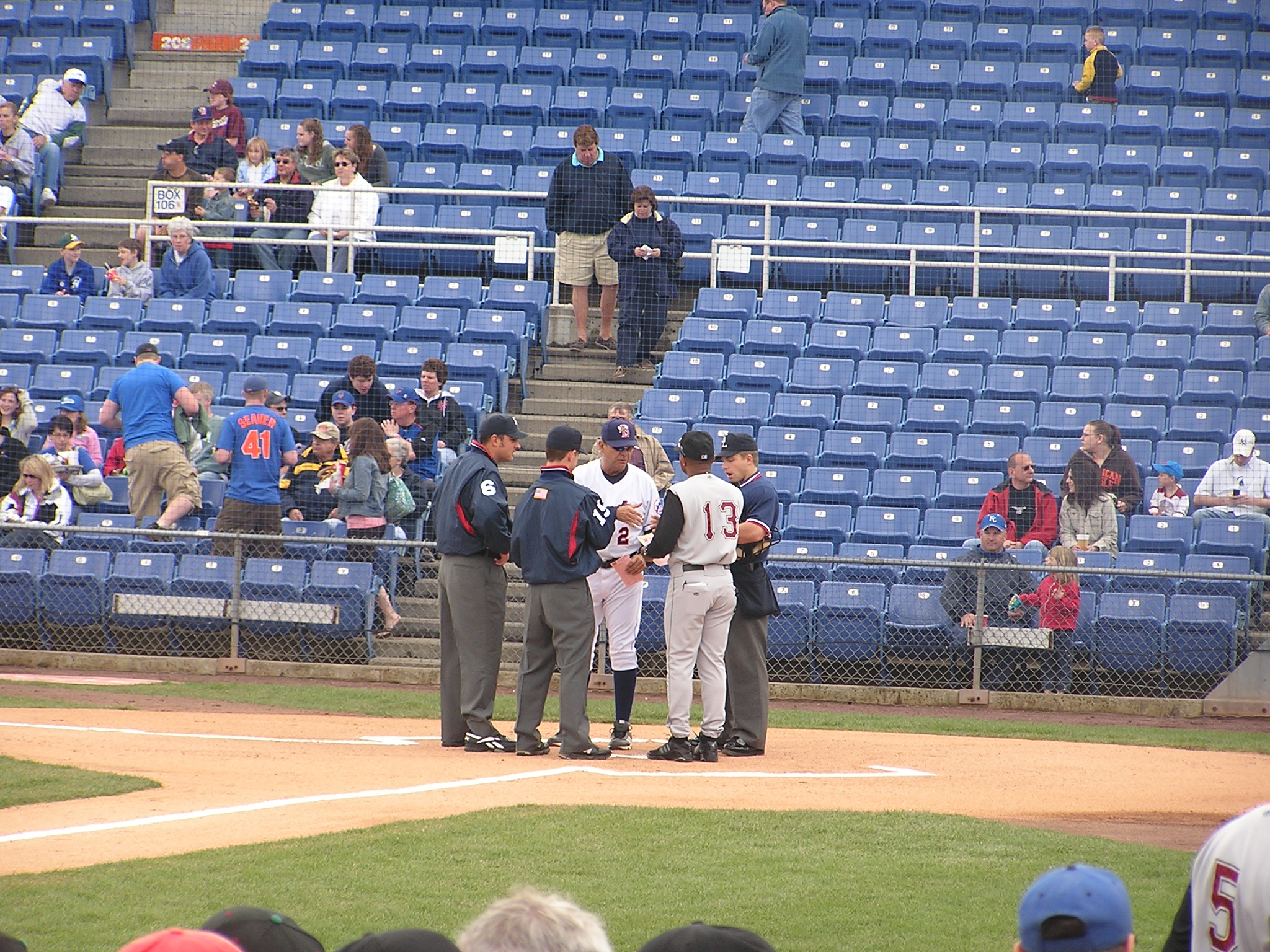 THE LINE UPS
HARDWARE CITY ROCK CATS MANAGER :::
11 SAL BUTERA

BINGHAMTON METS MANAGER :::
32 JOHN TAMARGO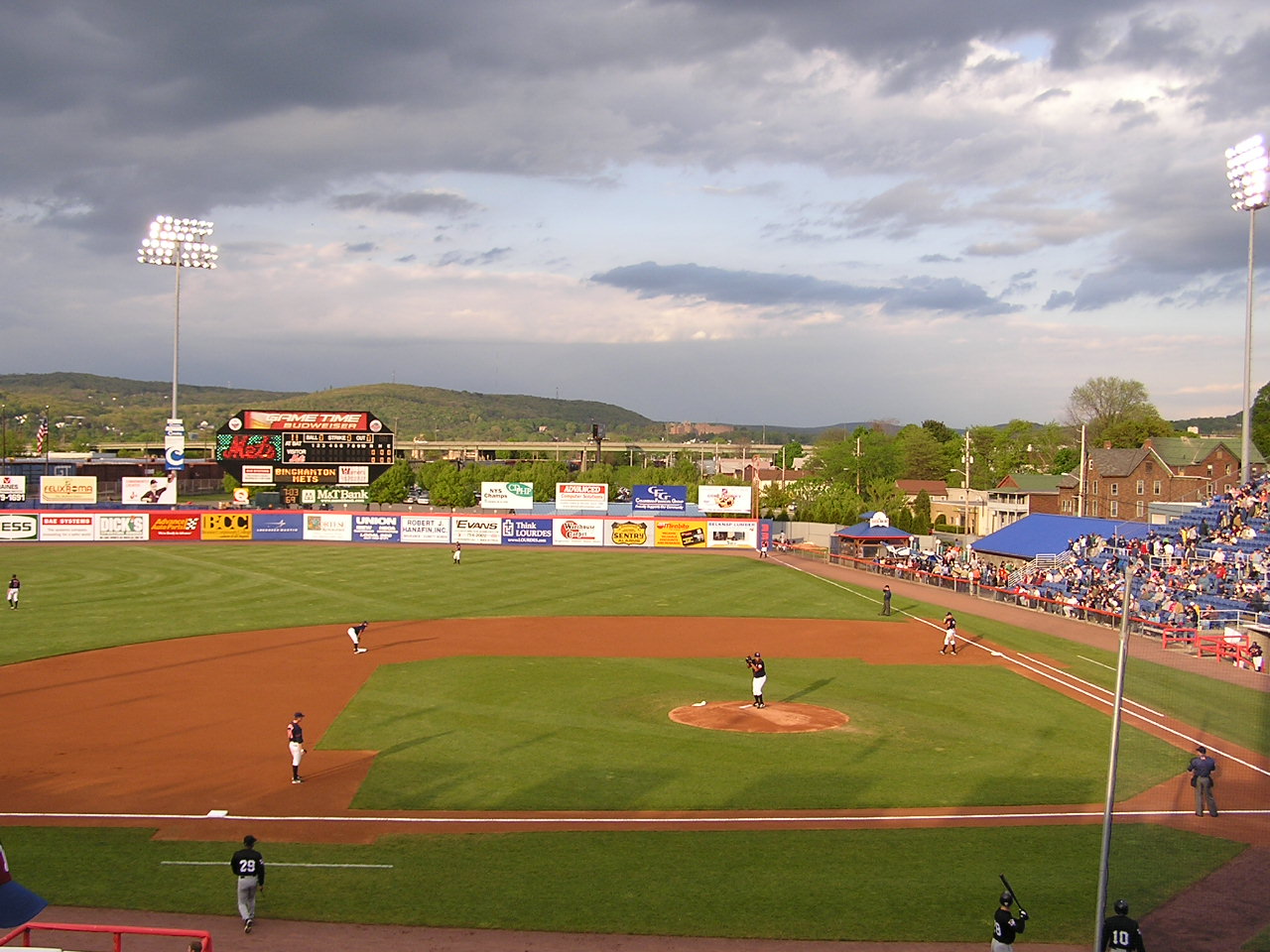 HARDWARE CITY ROCK CATS
7 Matt Lawton lf
10 Todd Walker 2b
25 Andrew Kontorinis 3b
33 Ben Shelton 1b
32 Tim Moore dh
18 Brent Brede cf
35 Jamie Ogden rf
5 Ramon Valette ss
28 Rene Lopez c
23 Todd Ritchie p / LP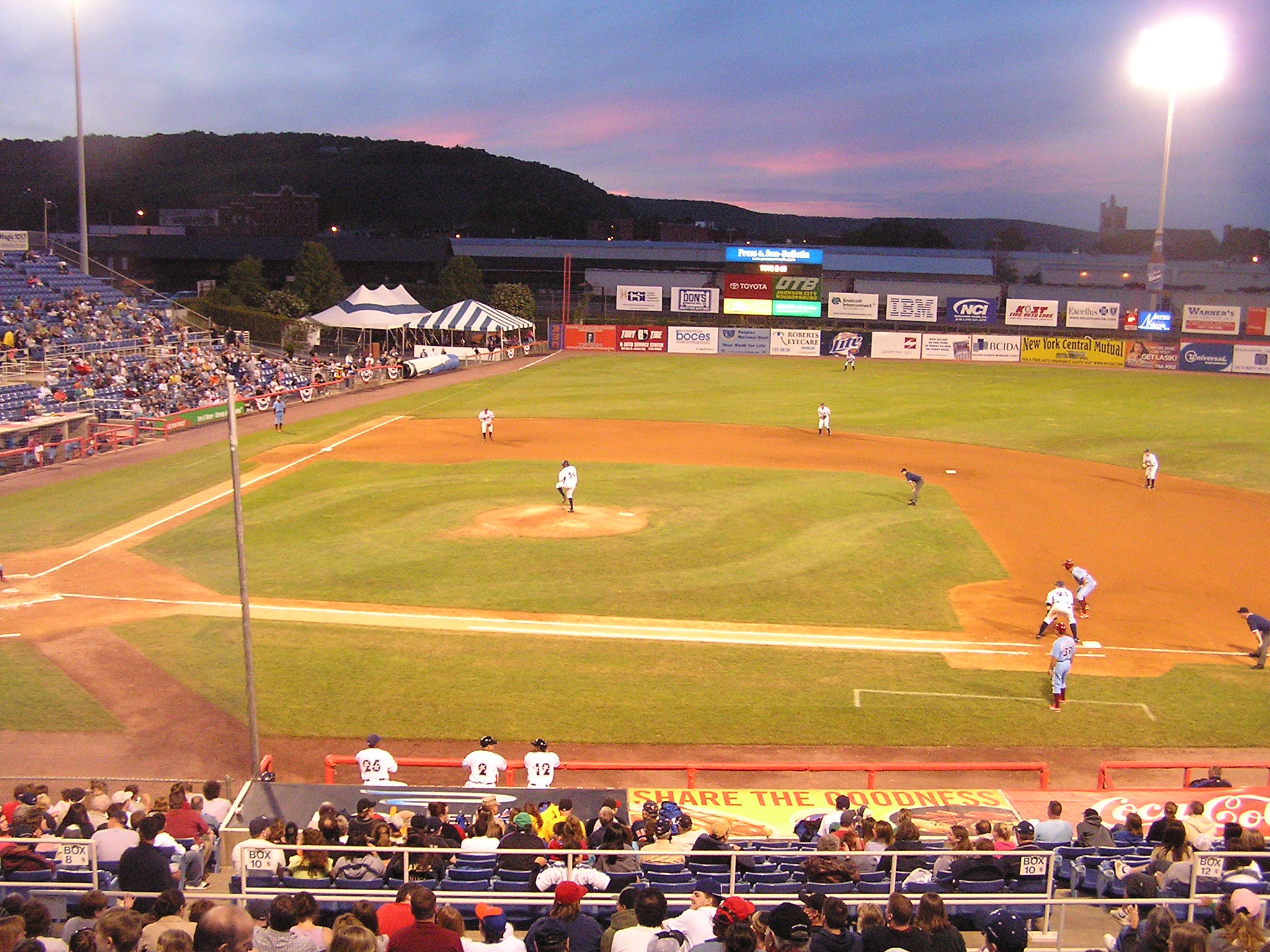 BINGHAMTON METS
5 Tripp Keister dh

20 Jason Hardtke 2b

22 Jay Davis rf

24 Jay Payton cf

8 Brian Daubach 1b

35 Chris Saunders 3b

15 Kevin Morgan ss

21 Charlie Greene c

40 Paul Wilson p / WP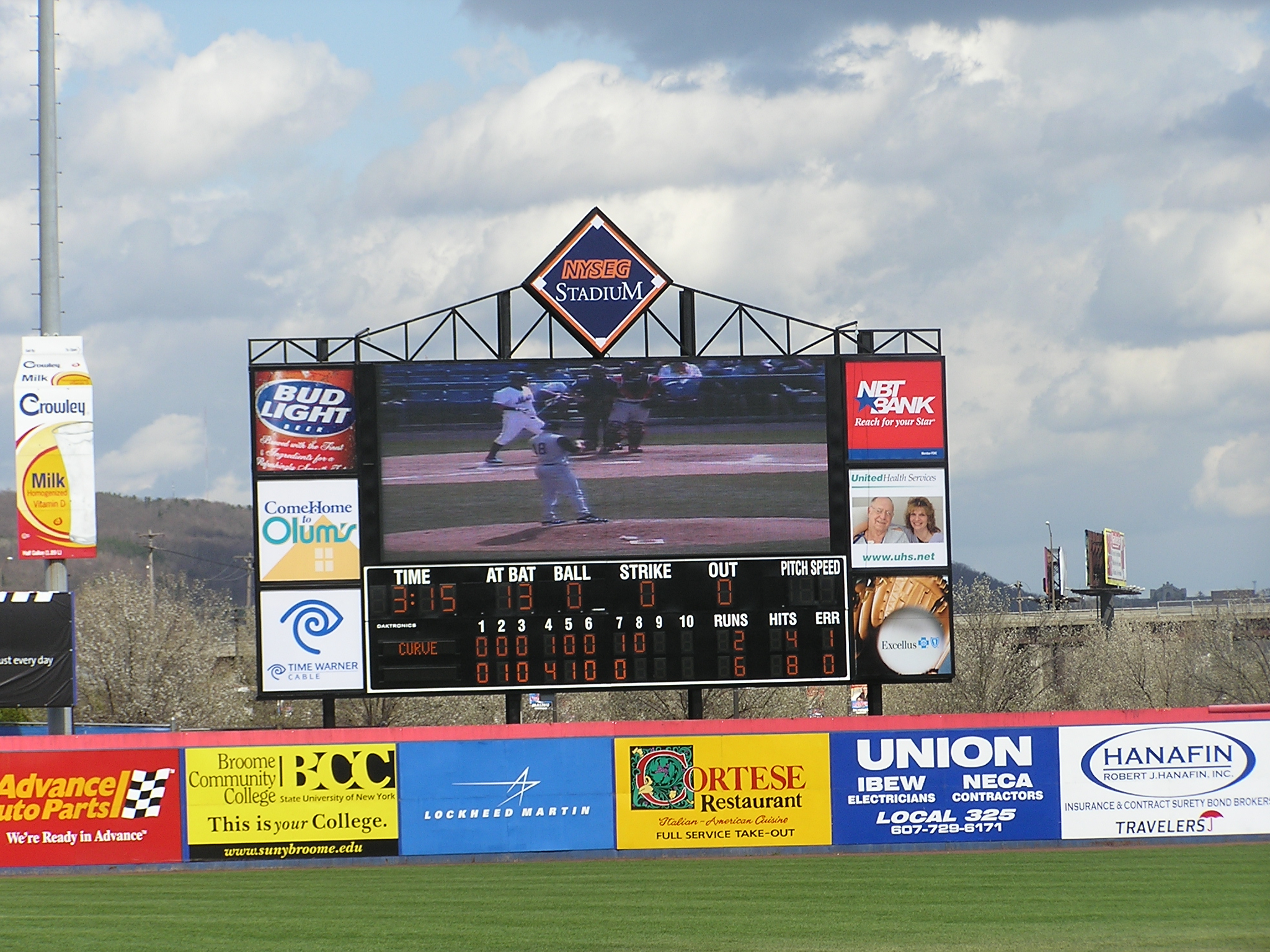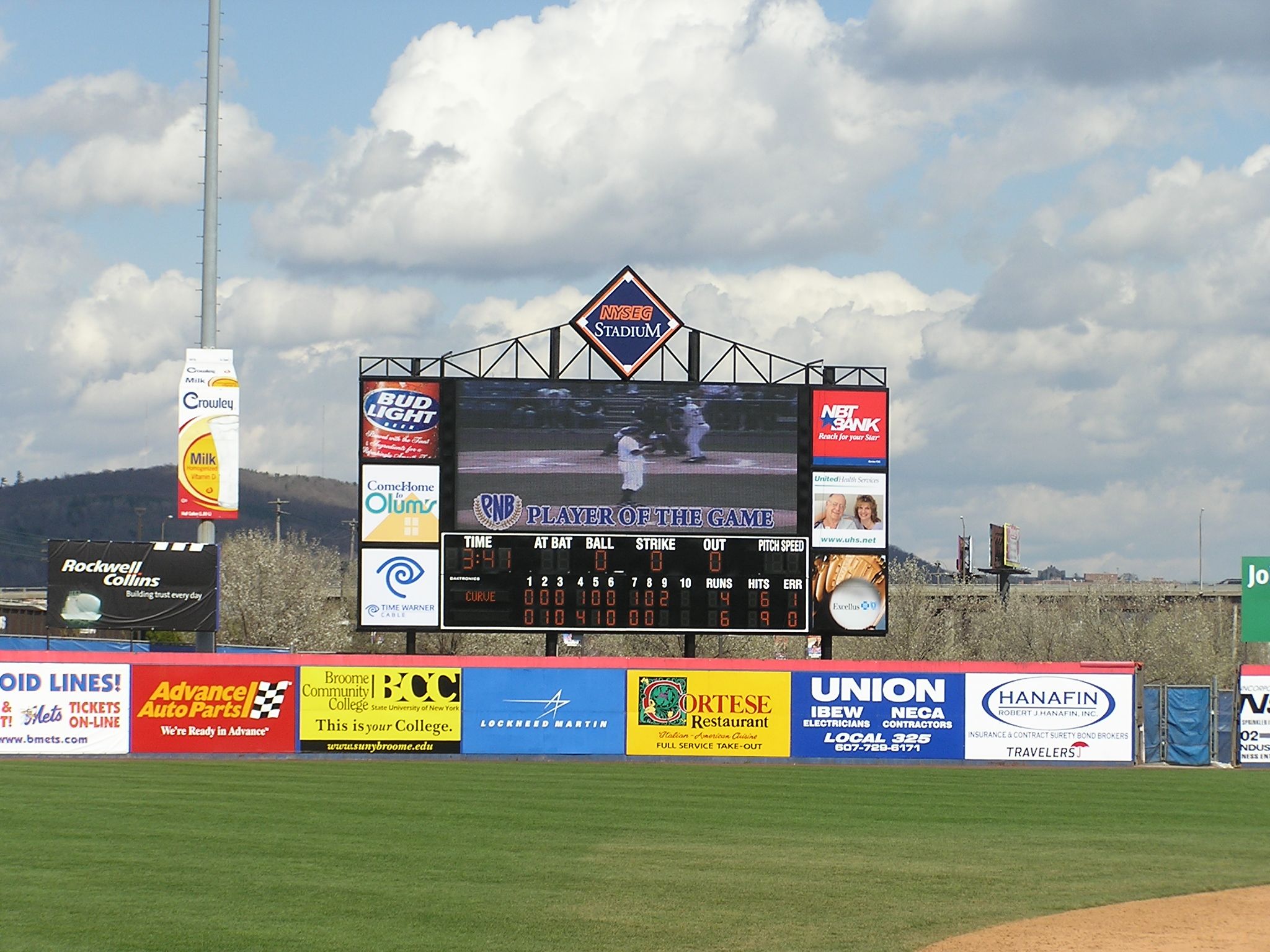 ROCK CATS 001 000 001 2 5 1
BING METS 030 314 00x 11 13 0

TIME ::: 2:42
ATTENDANCE ::: 3,611
WEATHER ::: 71 SUNNY
SEND ME AN E-MAIL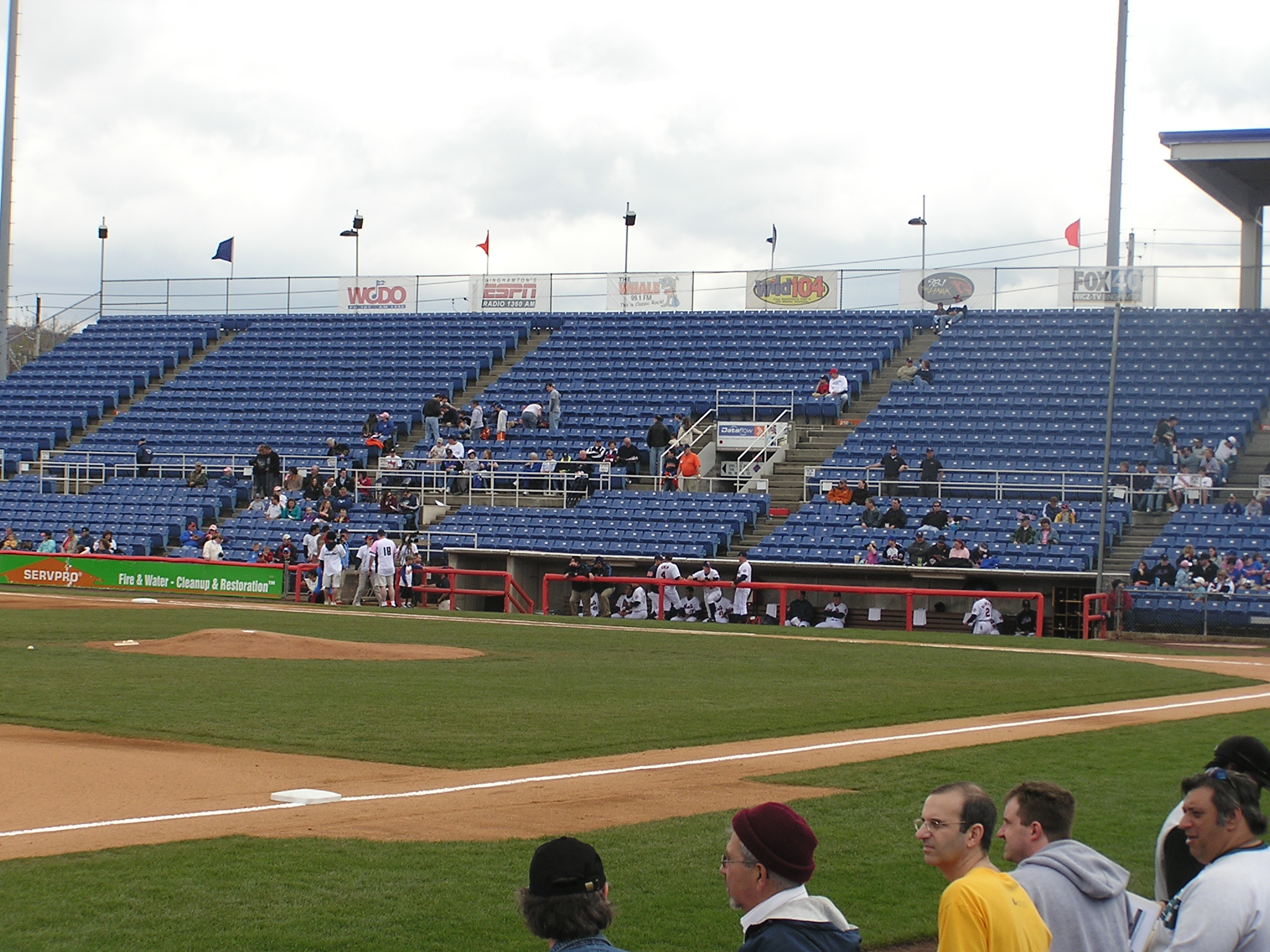 L I N K S
The Official site of the Binghamton Mets
Binghamton weather from WEATHER.com
Site last updated

© 2000-2012 UNCLE BOB'S BALLPARKS I AM IN NO WAY AFFILIATED WITH ANY OF THE TEAMS ON THIS PAGE ... THIS PAGE IS MEANT FOR INFORMATION PURPOSES ONLY.